WE'VE SAID GOODBYE
TO COTTON AND
SYNTHETIC FIBERS.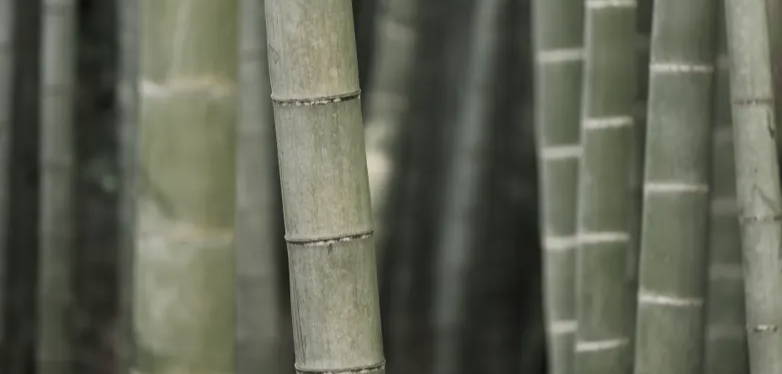 THE FASHION INDUSTRY

The fashion industry is considered to be one of the most pollutive industries in the world, with total greenhouse gas emissions from global textile production of 1.2 billion tons per year. The overuse of cotton and synthetic fibres and the demand for fast fashion is putting further pressure on our planets resources, with chemical-heavy production processes, leaving polluted water and non-recyclable waste behind.
The negative environmental impact occurs across several stages of a product's lifecycle – from materials, sourcing and production, to transport, consumer use and end of life. At Movesgood, we are bringing our sustainability approach to all these stages. One of our commitments, which lies at the core of our business and our garments, is to not use any cotton or synthetic fibres. Instead, we use natural lyocell processed bamboo – one of the most eco-friendly fabrics on the planet.



+ MATERIAL & TECHNOLOGY
Choosing materials and fibres that have a minimal impact on the environment is the foundation of everything that we do at Movesgood. There is no question that bamboo and linen-based fabrics are the most environmentally friendly, making up the core of all of our garments. We also focus our innovation on using and finding the most responsible technologies available for our production processes.
+ CASHMERE LYOCELL BAMBOO
Cashmere is luxuriously soft and warm to wear, but the production puts a lot of pressure on the planet and, as with many natural fibres, it pills very easily. With concerns around the sourcing of virgin cashmere fibres, we only use GRS certified recycled cashmere in our garments. We also blend the cashmere with our unique lyocell processed bamboo. In this way, garments last longer, pill less, are more environmentally friendly and the fabric becomes even more soft!
+ LYOCELL BAMBOO LINEN
Linen has a phenomenal absorbency, feels cool and comfortable against the skin and is an incredibly durable fabric – not just for summer. Linen yarn is made from the fibres of the flax plant, which requires minimal irrigation and can be grown without the need for pesticides or artificial fertilisers. In fact, it is one of the most biodegradable fabrics. The plant itself is also extremely versatile and can help clean contaminated soil from heavy metals. It is a superb material that we use in many of our garments, mixed with our lyocell processed bamboo, to make it even more soft and durable.
+ LYOCELL BAMBOO JERSEY STRETCH
Our lyocell bamboo jersey stretch fabric is known for its softness. The fabric is powerfully insulating, keeping you cooler in summer and warmer in winter, and is naturally antibacterial. As with all our fabrics, the production uses the lyocell process, where we only use one completely recyclable chemical. In order to maintain the quality and stretch of our lyocell bamboo jersey, we also add a small proportion of CRS certified recycled elastane. By 2020, we will have replaced the elastane fibre with a natural fibre that has a similar stretch quality.
+ WOVEN LYOCELL BAMBOO
Our woven lyocell bamboo fabric is comfortable, silky smooth and highly durable. It can withstand being washed at high temperatures of up to 60 degrees, making it the perfect ingredient for bedding. Its qualities also make it ideal for blouses, dresses and pants. For these garments to hold their shape we sometimes add CRS certified recycled elastane, but we are working to replace the elastane fibre with a natural fibre by 2020.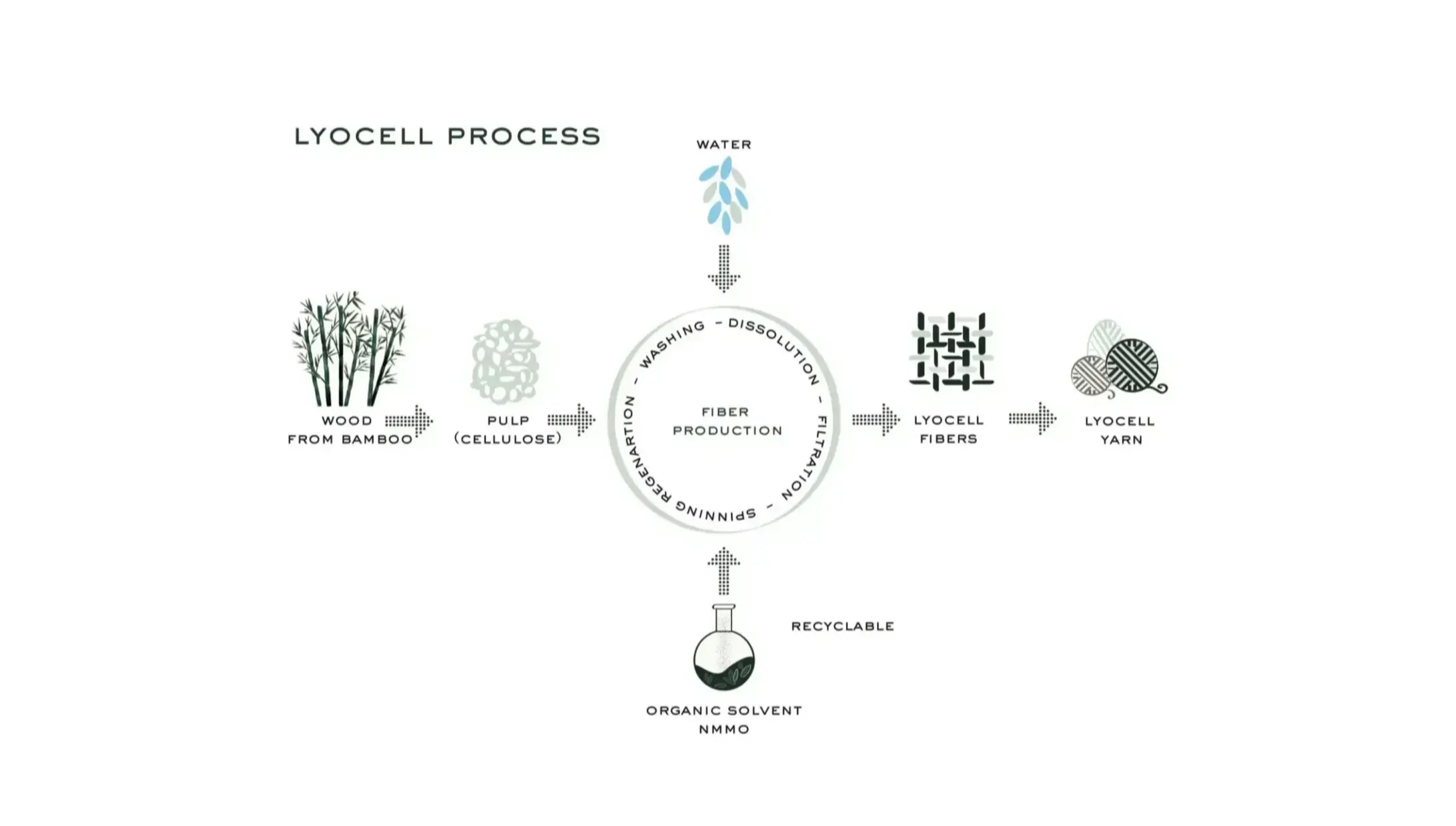 Close
Skiver Teach Active
Dongguan, China
Newbang Ltd is a knitted clothing company located in Dongguan city, Guangdong province, which is widely recognised as the city of clothing production in China. The main product they produce cashmere knitwear.
Production capacity
30,000 pcs per month
In-house processes
sampling, cutting, sewing and finishing
Employee working hours
8.5 hours per day
Employee benefits
Housing, food, insurance
Certificates
BSCI, ELEVATE, ISO9001:2008
Main Products
Cashmere knitwear
Close
Skiver Teach Active
Guangzhou, China
We source our woven and knitted products from Brands Industrial Co. Ltd based in Guangzhou, China.
Production capacity
60,000pcs per month
In-house processes
Pattern, sewing, embroidery, washing and packing
Employee working hours
8hrs per day
Certificates
WRAP, ISO9001, ISO9002 and GOTS OEKO-TEX 100
Main Products
Knitwear, woven products
Close
Skiver Teach Active
Istanbul, Turkey
The factory was established in 2002 and specialises in the manufacturing of knitted and woven tricot for men, women and kids. It is located in Kucukcekmece, Istanbul, Turkey and is situated in a 7-story production building with a total production area of 2,100 square meters.
Total Employees
21 (7 male, 14 female)
Production capacity
40,000 pcs per month
In-house processes
Cutting, ironing, quality control, packaging, sampling, sewing and finishing
Employee working hours
9hrs per day
Certificates
SMETA and BSCI
Main Products
Knitted and woven tricot products